Benefits of Time & Attendance Software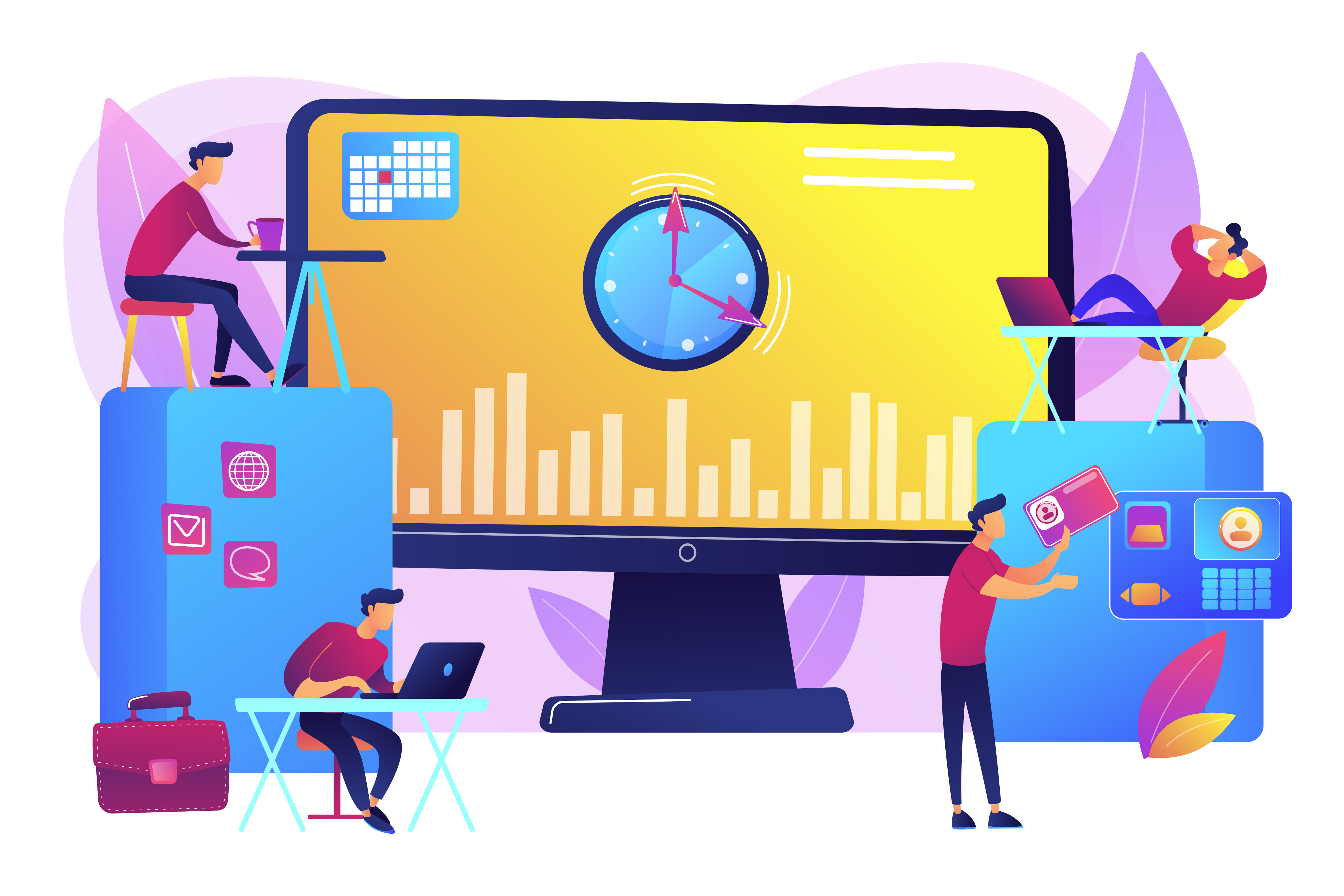 A business's most valuable asset is its employees, and every business, whether big or small, short, or tall, is comprised of employees. In our blog "Choosing Your Time And Attendance Software," we discussed how adverse employee experiences could play a significant role in how your business runs and why time and attendance are crucial to an organization's functionality.
You might be asking yourself, what other benefits are there to investing in time and attendance software – we are here to help answer that question.
Benefits for Your Business:
Increased Efficiencies and Accuracy
By getting rid of your antiquated and manual system, you minimize the risk of human error and gain more efficient and accurate reporting.
Eliminate the hours of time spent planning and updating spreadsheets to ensure that you are within your budget.
Cost Reduction
You will gain the ability to compare budgeted hours to actual time worked, thus eliminating excessive overtime.
Reduce your employee's tardiness and absenteeism by enforcing your company attendance policy.
Ensures Regulatory Compliance
Avoid getting on the wrong side of the law by ensuring that your employee's hours and overtime record-keeping is accurate.
Protect yourself from future lawsuits and possibly millions of dollars in required back wages.
Benefits for Your Employees:
Happier Employees
Providing insight to your employee's timecards, paid time off balances, and time off requests will keep them informed.
Increases your employee's trust and empower them by offering a self-service module.
Increased Productivity
Utilizing time management software is more efficient and takes less time than a manual entry format for your employees.
Your HR personnel will spend less time manually entering payroll since the employee hours are automatically logged.
Better Structure & Accurate Information
A clocking-in system provides your employee's structure around their workday.
Dependable accuracy allows the employee to feel confident in the tracking and reporting of their pay, time-off, and benefits.
In the Society for Human Resource Management article "Tech Tools for Managing Workplace Absenteeism," SHRM discusses how "attendance and scheduling software can track not only when employees clock in but also when they should have clocked in. And built-in analytics allows managers and HR staff to identify frequent offenders and measure the costs of absenteeism."
At ITCS WebClock, our Time and Attendance software can take care of all your employee tracking needs while helping you control labor costs, maintain compliance, and allocate labor effectively to avoid absenteeism. We also offer an easy solution to integrate our time clock tracking software with your existing systems like payroll, employee scheduling, and more.
Contact us today to get your quote started!
WebClock sales at sales@webclock.biz - 888-549-5550