Benefits of using a PEO
Professional Employer Organization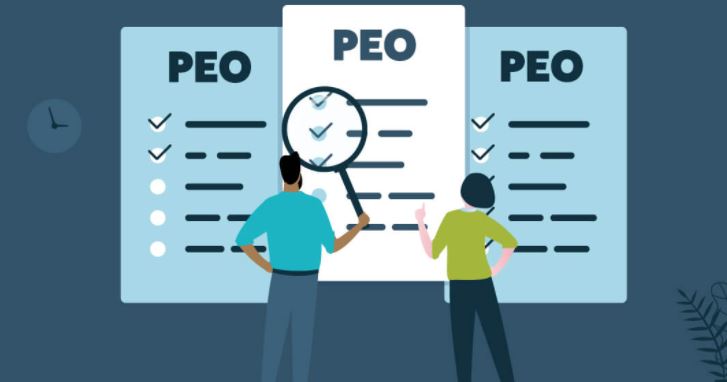 In our "Why Choose a PEO" blog, we discussed what a Professional Employer Organization offers and how to choose the best provider for your company. We determined that most small companies could benefit from using a PEO, as it makes you equally attractive as a larger company. But what benefits can a PEO bring to your company?
Regardless of the size of your company, utilizing a PEO will increase your economies of scale and provide a return on investment.
Here are our top 5 benefits of using a PEO.
1. Compliance
There are countless policies and legislations that employers are required to follow. One mistake can result in a company being audited and even sued for being found non-compliant.
This is where a PEO can be highly beneficial as they are up to date with regulations and mitigate risks for your company. A PEO will even help you navigate the COVID-19 new and updated policies to ensure compliance.
2. HR Services Improvement
Utilizing PEO's services can increase the efficiency of your HR services by simplifying and improving the employee benefits options.
3. Focus on Core Business
Juggling HR tasks and running your business can be extremely difficult. Allowing a PEO to assess your HR needs accurately will enable you to focus on the core business and increase revenues.
4. Higher Growth Rate
Happy employees equal a higher growth rate. There is nearly a 10% higher employment growth rate than small businesses that do not use PEO's. While employing a PEO, employee participation rates in retirement plans have doubled.
5. Integrated Technology
With the right PEO company, you can improve the efficiency and cost-effectiveness of your HR & Safety functions by integrating your companies' fundamental components.
At ITCS WebClock, you can streamline your payroll, on-boarding, benefits enrollment, time and attendance, and employee self-service tools all in one place. We offer a complete integration package, or you can pick and choose what services fit your company best!
Ready to utilize our team's experienced HR professionals as your PEO provider?
Contact us today at 888-549-5550 or WebClock sales at sales@webclock.biz